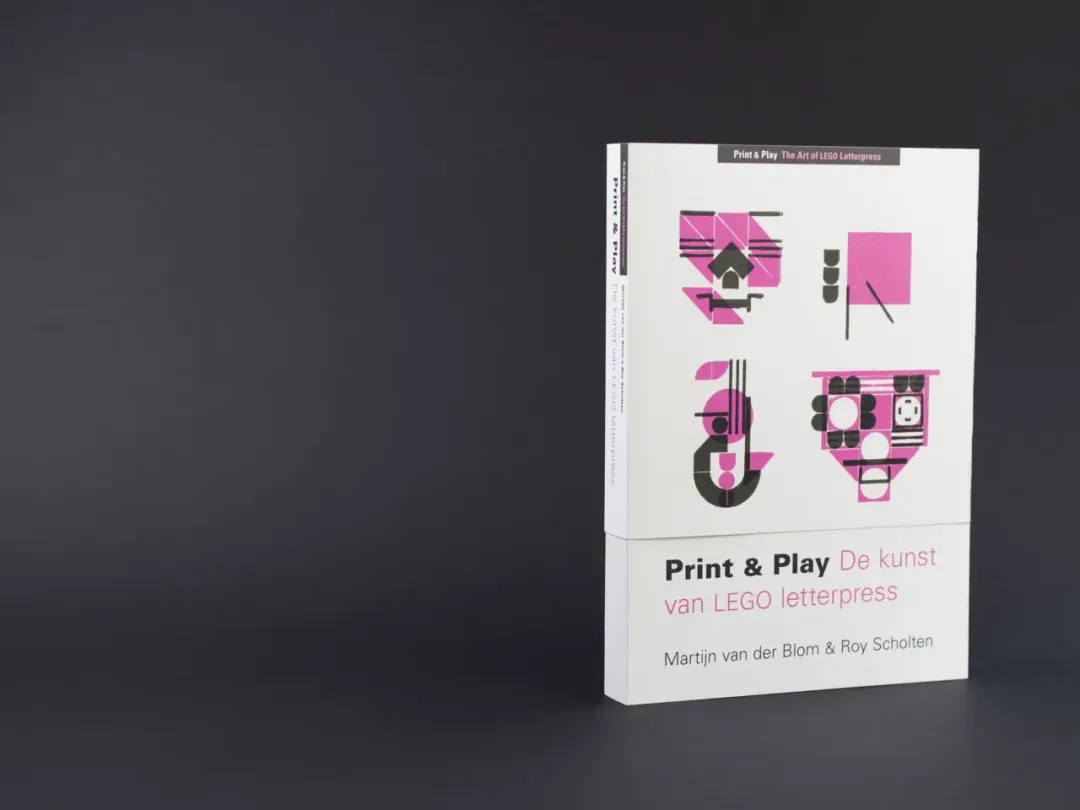 Description
Visual artists Martijn van der Blom and Roy Scholten present a selection from ten years of LEGO Letterpress.
Artists Martijn van der Blom and Roy Scholten have been using LEGO bricks for printmaking since 2013. October 2023 sees the release of a special publication presenting the results of ten years of printing and playing with LEGO letterpress.
Self initiated works and projects, ranging from stylized dinos and birds to abstract masks, landscapes and typography, showcase the possibilities of what can be achieved when using LEGO bricks for printmaking. An introduction to the technical aspects and characteristics puts LEGO letterpress in context of the long history of type setting and printing.
Martijn van der Blom en Roy Scholten each present more than fify works in this unique flatbook publication. Beautifully designed and photographed by Jannie de Groot. A special publication that will be enjoyed by designers, printmakers and those who like to play with LEGO.
Authors: Martijn van der Blom, Roy Scholten. Editor: Eline Levering. Designer & photographer:
Jannie de Groot. Translators: Nanda Behari, Roy Scholten. Printer: Ten Herkel. Binder: 
J. Voetelink & Zoon. Publisher: tacit.studio, 2023. First edition of 250
ISBN/EAN: 978-90-9037540-3